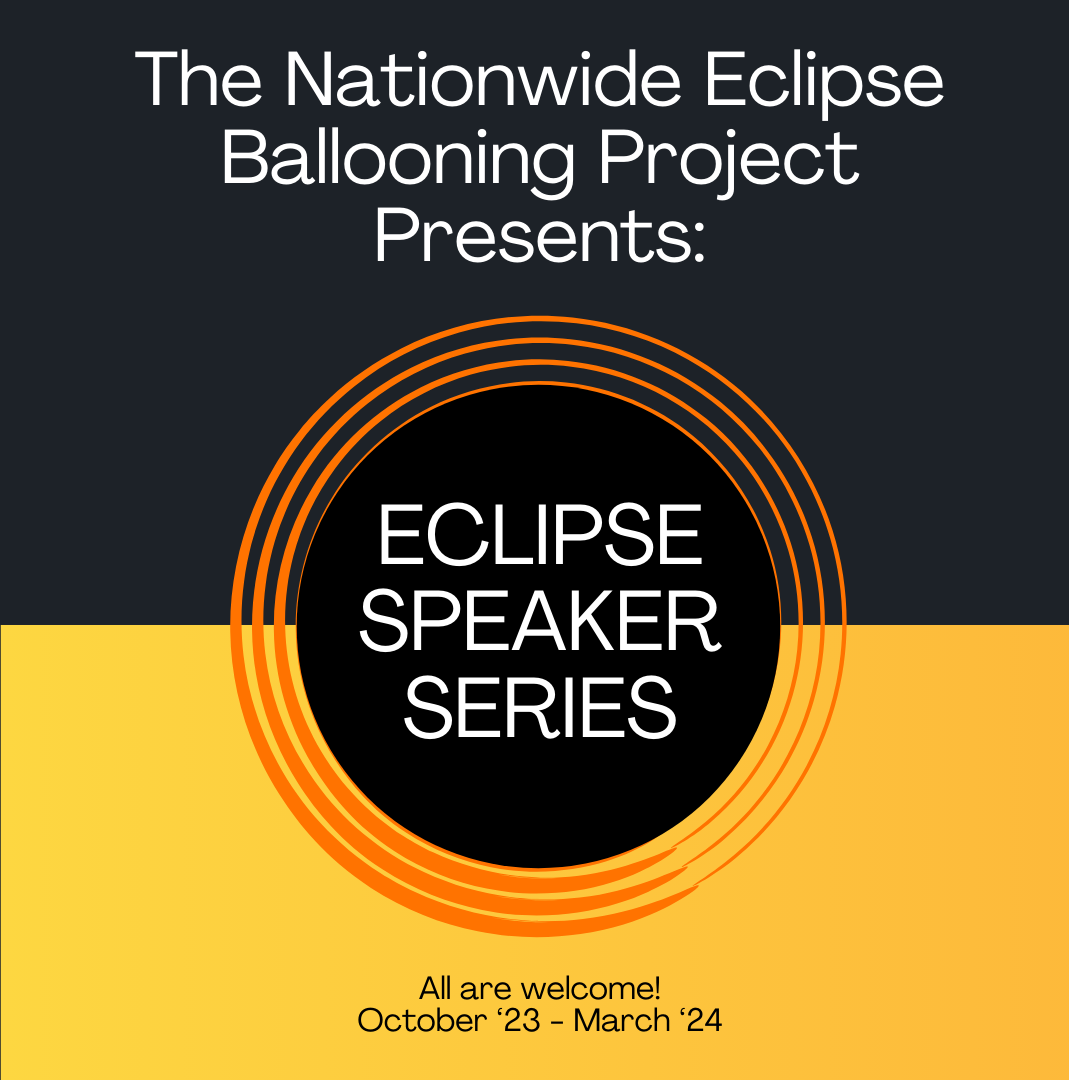 The Speaker Series is a set of student-centered virtual sessions to engage with subject matter experts, STEM educators, and NASA professionals. Hear about diverse career paths, leadership experiences, and ballooning-related technical skillsets in the workforce.
We will have about one speaker per week from the end of September 2023 through March 2024, with breaks over holidays and around the October eclipse. Sessions are one hour with time for discussion and questions.
All sessions will be recorded. Recordings will be posted below.
September 26, 2023: Eclipse Soundscapes and GLOBE Eclipse
Thank you to Trae Winter and Kristen Weaver for joining us to share their eclipse-related participatory science projects and their own personal STEM stories.
If you missed the presentation, you can watch the recording here: NEBP Speaker Series: Eclipse Soundscapes and GLOBE Eclipse (Sept. 26, 2023)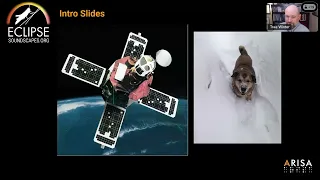 Feedback please!
If you attended (or after you watch) we would appreciate your feedback via this short form.
This also gives you the opportunity to suggest future speakers for our series.
Sept. 26 Links
Eclipse Soundscapes
ARISA Lab - the Advanced Research and Inclusion in STEAM Accessibility Lab
Visit Eclipse Soundscapes
AudioMoth (data recorder) information
GLOBE Eclipse
Download the GLOBE Observer app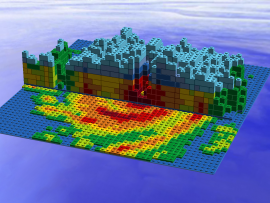 Kristen's LEGO Model of Hurricane Irma GPM Precipitation Data