National Eclipse Ballooning Project - Timeline
All times are subject to change except the eclipses.
Images by year (written description below)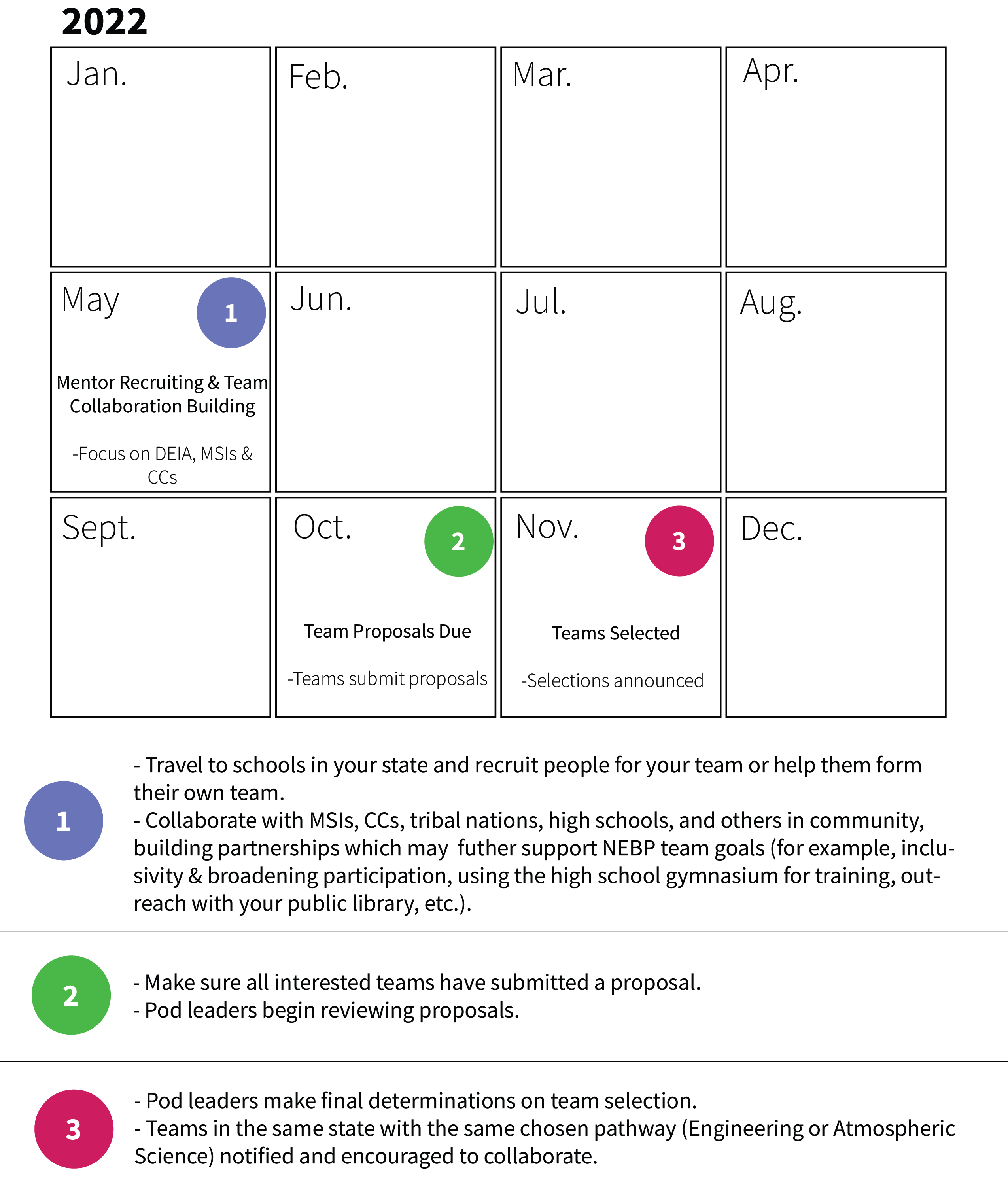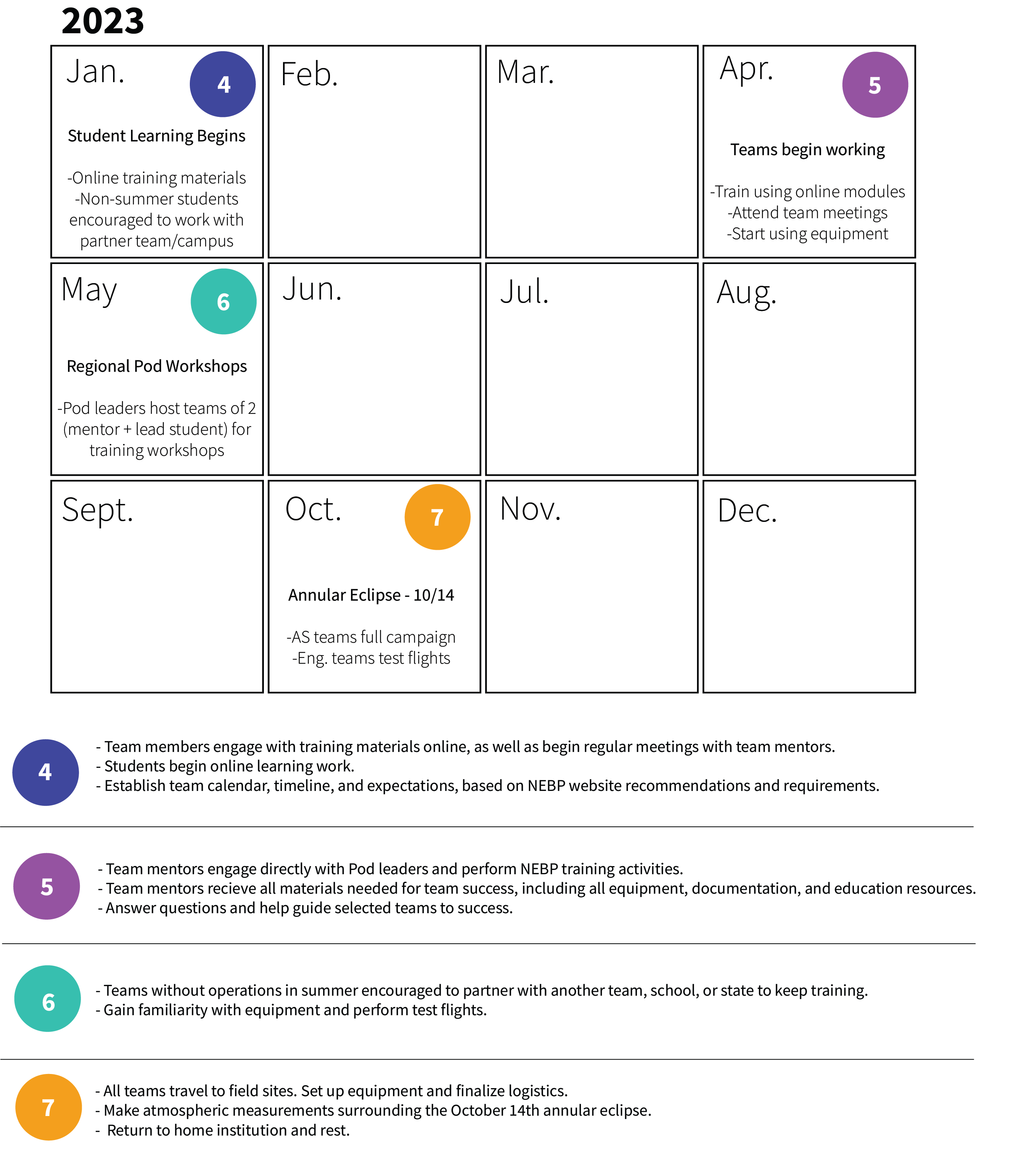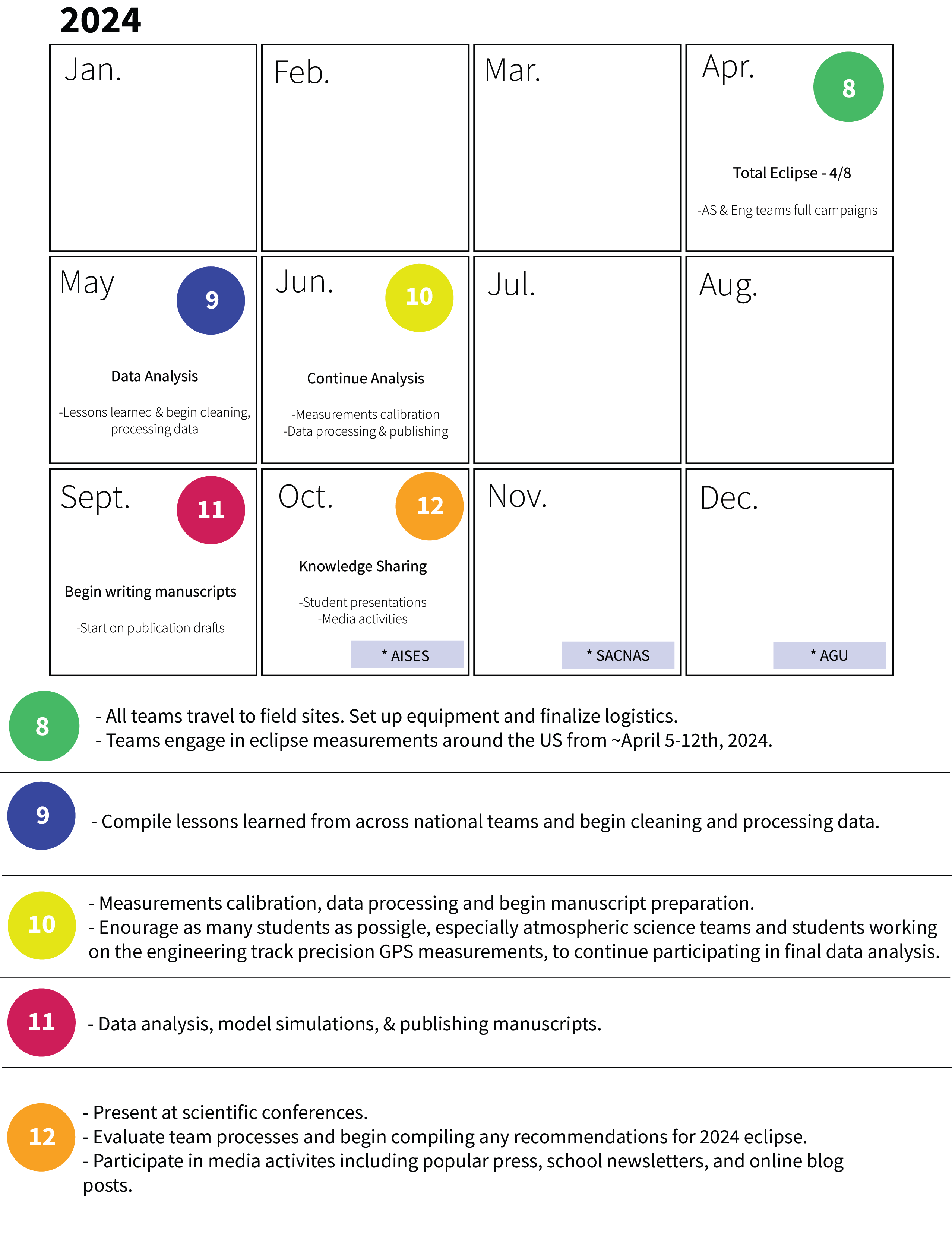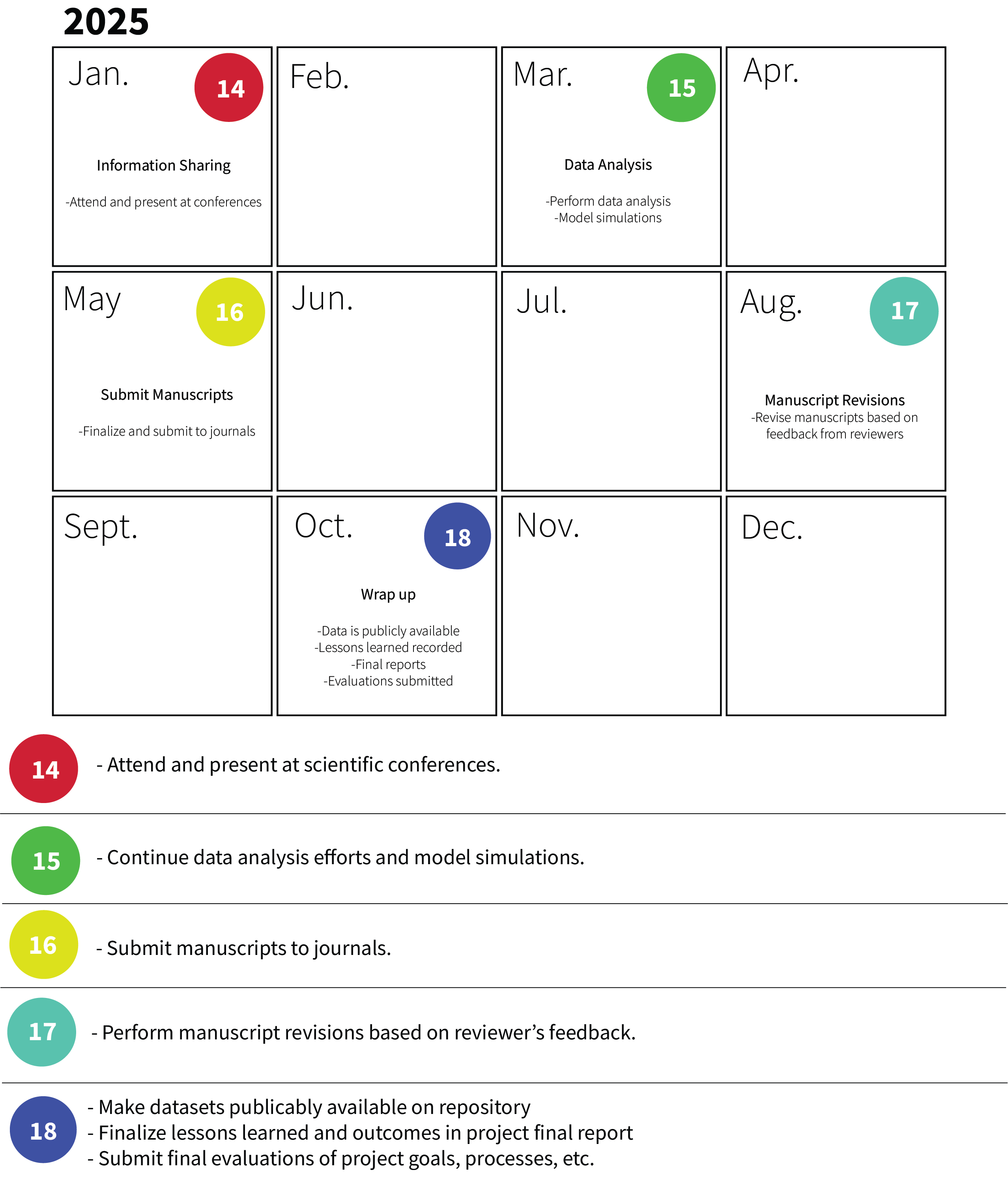 Whole Project in one view Writen Descriptions
Preparation, recruiting, team selection
Late spring 2022: Recruiting officially begins. Space Grant consortia conduct recruiting activities, aided by NEBP-produced tools, with a focus on diversity, equity, inclusion, minority serving institutions, and community colleges.
April 2022: Proposal solicitation released.
October 2022: Team proposals due. Proposals include all necessary information to determine team selection (and award of equipment, materials, and NEBP leadership time), as well as 22 additional support awards.
By mid-December 2022: Teams announced.
Team learning
Spring 2023: Team learning. Students begin work with online modules, have group meetings, and start working with equipment.
May 2023: Regional Pod Workshops. Two people from each team, intended to be team advisors/mentors, travel to regional pod workshop, hosted by their pod lead.
Summer 2023: Strongly encouraged summer student internships where students conduct test flights. For those campuses that cannot support summer work, encourage those students to work with a partner campus/team. Teams must commit to having at least eight full (8 hour) days of hands-on work, including at least one/one set of practice flight(s), for each student participant prior to the 10/14/23 annular eclipse.
Eclipse campaigns
October 14, 2023: Annular eclipse. Atmospheric Science teams conduct full research campaign. Engineering teams conduct full test flights.
April 8, 2024: Total eclipse. This is it! Full campaigns.
Data analysis
Spring 2024: Lessons learned and first data analysis. All students participate.
Summer 2024: Measurements calibration, processing and publishing. Encourage as many students as possible, especially the Atmospheric Science students and students working on the Engineering track precision GPS measurements, to continue participating in the final data analysis.
Summer 2024 – spring 2025: Dana analysis, model simulations, and publish papers.
Knowledge sharing
Fall 2023: Spreading the word. Students give presentations and participate in media activities.
Spring 2024: Spreading the word, present at first conferences.
Summer 2024 – spring 2025: Present at conferences, publish papers.
Wrap-up and conclusion
Summer 2024 and fall 2024: Wrap up. Ensure all data is publicly available, lessons learned are recorded, final reports are complete, all evaluation activities submitted.